First Look: Renovating a Seattle Kitchen to Open Up the Space
Our client Tom loves his Seattle home — it's got ocean views in a great neighborhood, and he plans to live there for the rest of his life.
However, the kitchen is awful, he admits. It's tiny, has little storage, and is cut off from the rest of the home. When he moved in seven years ago, he replaced some of the appliances, but ignored the rest of it — there are still two cabinet doors falling off their hinges.
But since this is the house he plans to stay in, his Realtor called it a toe-tag house. "I'm going out of this place feet first," says Tom. So it's time to remodel the kitchen, open it up to the rest of the home, and — most important — get a more spacious and aesthetically pleasing kitchen that actually works well.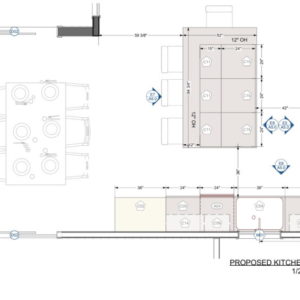 Making Space
To get the space Tom wants, we're bumping out the exterior to create the new kitchen area, gaining about 60 square feet. To do that, we have to build a new foundation for that extra room.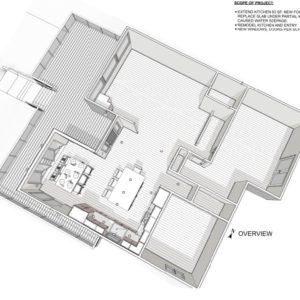 The remodeled kitchen will include an island, with drawers on one side and cabinets on the other to increase his storage capacity."It's seven feet by four feet and it's going to be great," Tom says. We're also building in a pantry for even more storage.
A wall will come down, opening the kitchen to the dining room and front entry.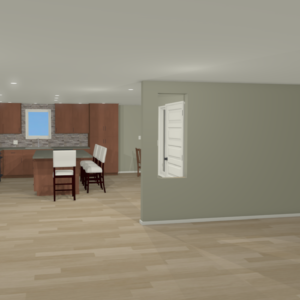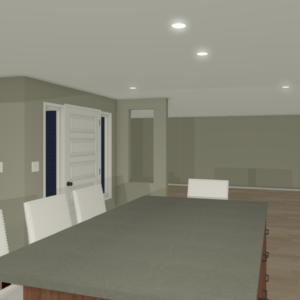 The appliances will all be Bosch, in the black stainless steel finish. Tom did his research, and loved that the Bosch finish is more durable than of other brands. His backsplash will be tiled in the same material we used on his fireplace.
It's that fireplace that led Tom to call us about his kitchen. "The fireplace is perfect," he says. "Who doesn't want perfection?"
The fireplace and the rest of the house is protected from construction. Plastic zip walls that keep the dust and other debris within the construction zone. Ram board is down to protect the floors. These precautions make it a lot more pleasant to live in the home during a renovation.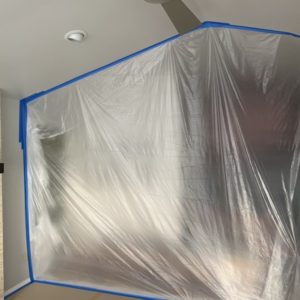 What Lies Beneath
This being an older Seattle home, though, we did discover some water seepage and damage.  That has to be fixed. And there was rot on the deck, which has been torn off. "I may extend the deck a few more feet, so it will be a larger space right off the kitchen," Tom says.
Folding glass Nanawall doors will be installed between the kitchen and deck, making for true indoor/outdoor living. "I have parties with 20-30 people," Tom says. "And they've always had to be on the deck — but now everyone can be inside and outside and it'll all just flow."
Check back to see our progress!
Trackback URL: https://fullerlivingconstruction.com/2019/02/19/first-look-renovating-a-seattle-kitchen-to-open-up-the-space/trackback/